Writer's block. It happens to everyone, including bloggers. We suspect that every now and then, even the folks at Buzzfeed find themselves saying, "Ugh… I need to write about the 10 best somethings… but what?" Inspiration is your best friend when it shows up, and your worst enemy when it leave you hanging.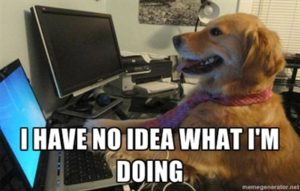 We feel your pain. Do you think it's easy coming up with daily moments of awesome in a world that's far too often anything but? That said, put your finger on the "bookmark this page" button, because we're about to introduce you to your new best friend.
Say hello to Portent's Content Idea Generator. (That sound you heard? Choirs of angels.)
Here's how it works: simply.
Unleashing Our Inner Bugs Bunny
You go to the site, type in the topic you need to wax poetic about, hit enter… and voila! We tested the generator by telling it that we wanted to write about carrots. (We thought about using cheesecake as our test subject, but we're on a diet.)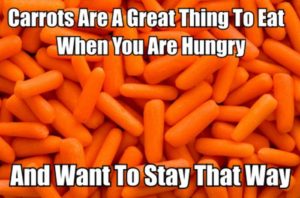 The first idea to come up was "The Insider's Guide to Carrots." Sounds like something rabbits and the people who love them would very much enjoy! But we wanted something else, so we hit enter again. "Why Carrots Are Better Than Not Getting A Rose." Cute! Giving it one more try, we got, "16 Ways Knowing About Carrots Will Land You In Jail."
Now, if you can't write a killer blog with that title, you're just not trying!
Who Created This?
Having never heard of Portent, the makers of the generator, we poked around on their site a bit. Turns out, the idea generator is exactly what you'd expect from the internet marketing agency. Instead of an "About Us" page, they offer up their "Philosophy." There, CEO Ian Lurie writes the kind of introduction that… well, frankly, you'd expect from the folks who came up with that cool content generator!
"Intellectual curiosity," he writes of a trait that the company looks for in employees, "also makes for somewhat quirky folks. I can't say we actively seek out, er, unique people. But we do tend to find them. It makes our work more fun."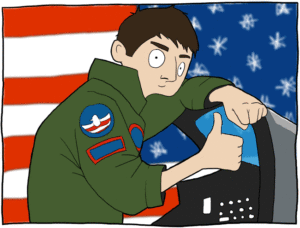 And just like that, we want to work for Ian's company. (This article comparing content strategizing to Tom Cruise's career only cemented our new-found love.)
Instead, we went back to the content generator to see what ideas it might come up with if we typed in "moment of awesome." Among the suggestions?
* How Moment Of Awesome Could Get You On OMG! Insider* How Moment Of Awesome Could Make Betty Draper A Better Mom
* Why You Shouldn't Hold Back Your Moment Of Awesome
And my personal favorite…
* 8 Things Your Boss Expects You To Know About Moment Of Awesome
Guess we know what you'll be reading about in the days to come!
Save
Save
Save
Save